Rebar Bitten!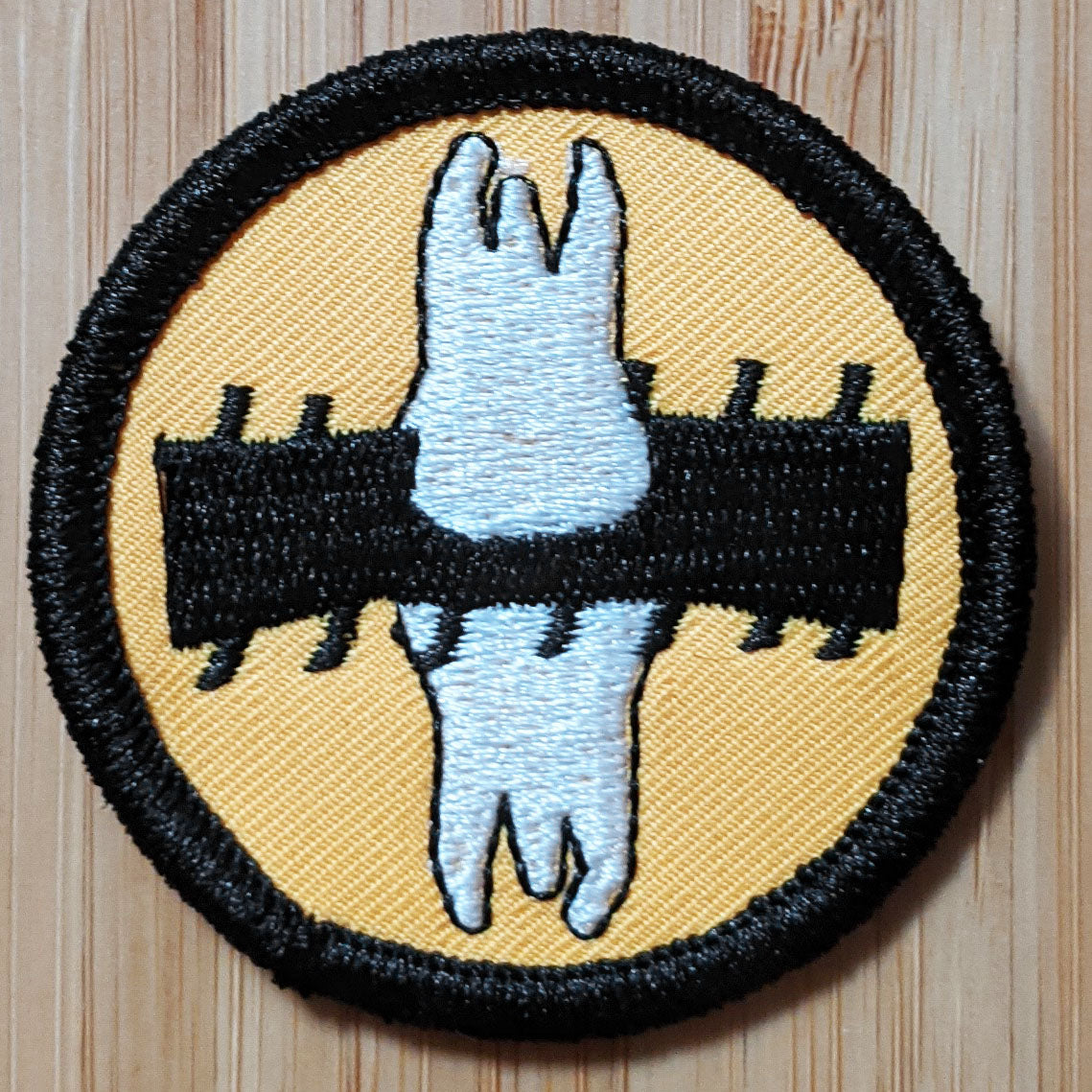 It lies, in wait. Half driven into the playa, keeping a carport from turning into a kite. You don't see it, and someone's forgotten to put a tennis ball on the end.
Cue the Jaws theme.


Have you been bitten by this pernicious critter of the playa?  Well, you're certainly not alone-- so maybe you should review when the last time you had a tetanus shot was and buy yourself this patch?
If you would like to buy one of all of them, why not buy the De/Merit Badge Pre Order Bundle?  The bundle gives you 8 for the price of 7! What a steal.
Each one is lovingly crafted by robots, manhandled by a Canadian . The final size may change, but current specs set this badge at 2" wide with a smoothly embroidered edge (aka Merrowed).